Domestic Violence Awareness Luncheon
When:
October 26, 2018 @ 11:30 am – 1:30 pm
2018-10-26T11:30:00-07:00
2018-10-26T13:30:00-07:00
Where:
Intercontinental Clement Hotel
750 Cannery Row
Monterey
CA 93940

Domestic Violence Awareness Month Luncheon 2018
Our annual Domestic Violence Awareness Month Luncheon is a great time to feel the inspiration of our progress in one place! We invite businesses, ally organizations, community members, and Monterey County foundation leaders to participate in this year's event. In 2018 we are celebrating progress in program expansion and specifically highlighting Human Trafficking in our community. 
Our keynote speaker is Advocate and Trafficking Survivor Jenna McKaye. Her story, trauma, and experience that catalyzed her voice and advocacy are an inspiration of hope and possibility to those still suffering. 1 in 3 women reports having experienced an abusive relationship in their lifetime. It is unclear currently how many of those relationships escalate to human trafficking. The silence around human trafficking has served the industry's growth. As a result, today it is one of the largest industries in the world.
Our event takes place October 26th at the Intercontinental Clement Hotel on Cannery Row in Monterey.
The YWCA Monterey County is celebrating 45 years providing domestic violence services for families throughout our communities. Certainly, we are the sole provider of holistic, wraparound domestic violence and human trafficking services including two confidential safe houses, 24-hour crisis line, counseling, legal advocacy services, court accompaniment, youth education, and advocacy, and state certified 40-hour domestic violence advocate training. 
This year we are piloting a new program that co-locates a Domestic Violence Response Team Advocate onsite at Monterey Police Department to respond to domestic violence and human trafficking calls on the Monterey Peninsula.
Learn More about Jenna McKaye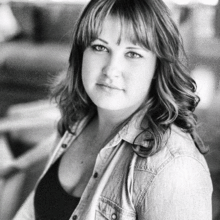 Jenna McKaye is an advocate for victims of sex trafficking. She works with Law Enforcement assisting victims and helping them back into society after trauma. She gives lectures and presentations educating communities about human trafficking. Jenna's story is soon to be published and she is presently filming a documentary sharing her own personal experiences.
McKaye challenges communities to shed light on this violent criminal industry and bring healing to survivors of trafficking. She currently runs her own foundation to help other victims of trafficking, by virtue of her personal testimony, professional connections, and personal experience, she is most effective in meeting the immediate psychosocial needs of those recently rescued and on the path of recovery. Jenna's speaking, education, and outreach are emblematic of the work Monterey County women and families need. The YWCA Monterey County is incredibly lucky to have her speak at our 2018 DV Awareness Luncheon.
Sponsoring this luncheon is one of the best ways to support domestic violence awareness efforts in our community! Your company will receive recognition of your commitment to ending the cycle of domestic violence. www.jennamckaye.com
Break the Silence…Save a Friend…Save a Life…Empower Women and Eliminate Racism.